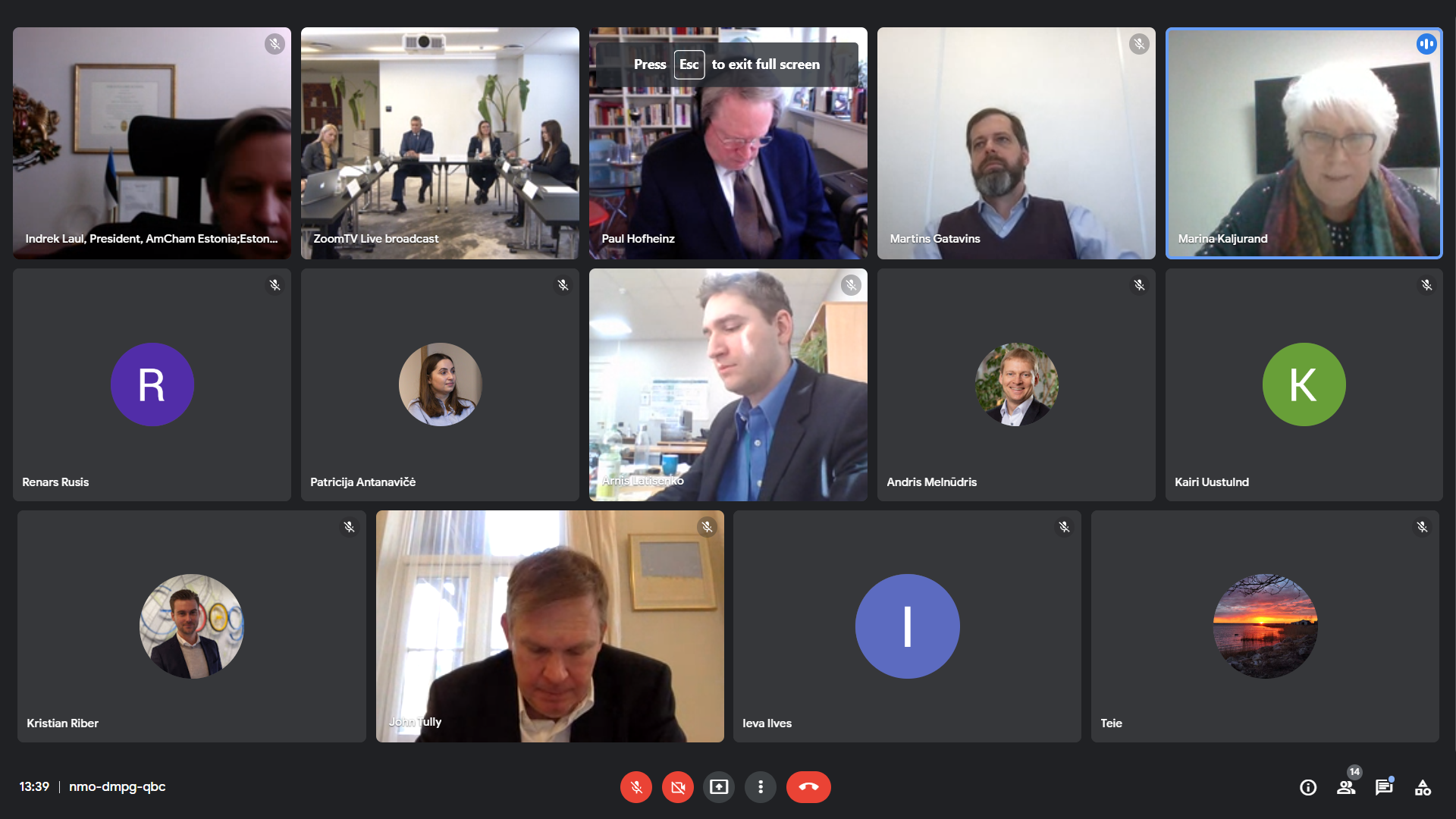 On March 4, AmCham Estonia, Amcham Latvia, and Amcham Lithuania joined for a meeting organized by Google.
The meeting was opened by Mr. Vilius Bernatonis, Managing Partner of TGS Baltic and Chair of the Baltic Board Vilnius, who had to start his speech by mentioning the ongoing war in Ukraine. He said that it's not only a war against Ukraine, it's a war against freedom. He said that cyber security is now much more important than ever and they are working every day to do everything they can to help Ukraine.
Meeting was led and moderated by Mr. Paul Hofheinz, President and Co-Founder of the Lisbon Council, on his opening words, he said thank you to all three baltic countries, mentioning that all of them are with different histories and culture, but still working together on the same goals and purposes. He pointed out three main things for the meeting:
Russia is attacking Ukraine: what we can do?
What Europe can do?
How we can work together?
Google was represented by Mr. Markham C. Erickson, Vice President, Government Affairs & Public Policy – Centers of Excellence, Google who said on his speech that this meeting is complately on another circumtances than it would been a week ago. He said that they are working on making Cyber Cecurity even stronger and providing free cyber tools for Ukraine. He mentioned that it's now more important than ever to Private Sector and Governments to connect and work together.
Amcham Estonia was presented by Amcham President Dr. Indrek Laul and Ms. Marina Kaljurand, Member of the European Parliament. Marina said that digital and online services are important and need more voice on EU level, it's important to increase people working on that field.
All the speakers that joined for the meeting mentioned the importance of security, take lessons of the war, do everything we can to help Ukraine. We have to work together, goverments and private sector need to connect even more, do everything we can on spreading the information and using the social media.
We want to thank Google for organising such an important meeting, all the speakers that took their time and joined.