In September 2022, AmCham Estonia has launched a special working group that will be driving and coordination the chamber's activities and projects when it comes to Sustainability, Green Transition and ESG.
The aims of the working group are
To create a platform for informing and sharing best ESG practices with AmCham members. 

To reveal and discuss current challenges in the ESG area. 

To share practical know-how on how AmCham members can move towards achieving 17 UN Sustainable Development Goals (UN SDGs)
AmCham Sustainability Working Group Members: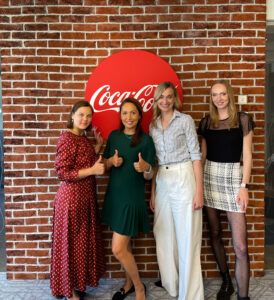 Mervet Kägu, COBALT law firm

Darja Saar, Coca-Cola HBC Eesti

Marilin Saluveer, KPMG Baltics

Daria Sivovol, AmCham Estonia

Cairit Eit, META Advisory Group        
 If you wish to join the group or reach out with ideas, questions or share your story, please contact our office amcham@amcham.ee!
Some of our recent activities:
AmCham 1st Sustainability Workshop, May 2022
AmCham Power Breakfast "Environmental Footprint", March 2023