AmCham Estonia
We are happy to announce that at the beginning of April 2020, Amcham Estonia transferred 1000 EUR to Kuressaare Haigla SA to support the hospital. The sum comes from the Amcham Estonia charity fund that is raised during the Annual Thanksgiving Family dinner and other charitable events and projects, with the help and support of our members and partners!
A huge thank you to all of you who contribute! With your continuous commitment, we can keep supporting those in need and inspire positive change!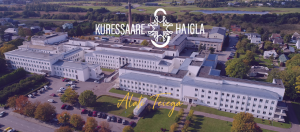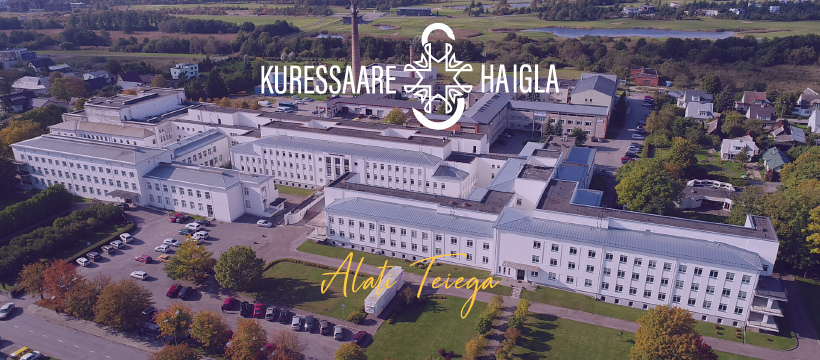 On April 29, AmCham has also transferred 1,000 EUR to the Estonian Food Bank (Toidupank). The Estonian Food Bank has a clear mission: to create solidarity between human beings and responsibility for the weakest. The help of the Food Bank is meant to support families and people who have financial problems and during a short or longer period cannot get by. The help is free of charge and in principle temporary.We felt that it is especially critical to support this program in times like now…
During week 18, AmCham Estonia supported Meal Bridge Estonia by providing 32 meals for workers of the rescue team and ambulance in Rapla! CLICK HERE to read more!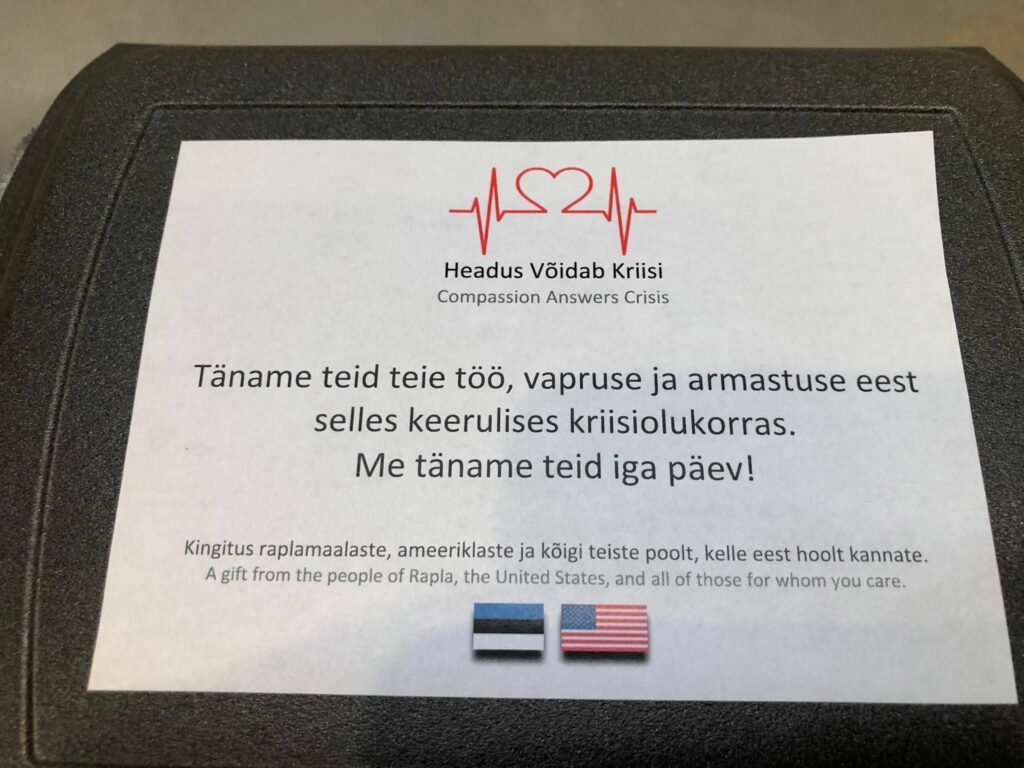 While we support those in acute need of help, we cannot forget our long-term commitments and partners. So in April, we have also transferred 1,000 EUR to My Dream Day Foundation (Minu Unistuste Päev) so we do not leave out the chronically ill children who need just as much attention and help as the ones affected by the current situation.
On September 1st, we celebrated the beginning of the school year together with children, and in cooperation with the Tallinna Laste Turvakeskus ' team, and with the help and support of our members, provided the children of the center with tasty 2-course meals, kindly prepared by Nordic Hotel Forum's chefs! Read more!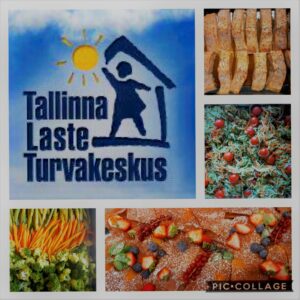 _______________________________________________________________________________
Datel AS (Charter Gold Member and 2020 Premium Partner)
The restaurant and healthcare sectors have, without question, been among the hardest hit in our economy. Let's work together to gather insight on contacts in Hospitals and clinics around the country with whom we could arrange meals from local cafes as a way to help both. Let's keep our restaurants hot with activity to support those on the front line.
This began with an idea from Atlanta, Georgia known as The Meal Bridge and has started in Rapla, Estonia with our Premium Partner company Datel AS.
Carl Pucci, a senior leader of Datel, and board member of AmCham has pulled Rapla together with several cafes and businesses donating food and most importantly love to the Rapla Hospital. There is no greater way to fight fear than compassion. Now, more than ever, is the time to smile, say hi, open our hearts and what budgets we have to our community.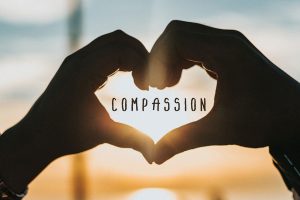 _______________________________________________________________________________
The Coca Cola Company (Charter Gold Member and 2020 Premium Partner)
Coca Cola company has temporarily suspended all the marketing campaigns and has redirected all the energy and activity towards taking good care of the wellbeing of its employees and community!
The Coca Cola company, its bottling partners and The Coca-Cola Foundation will donate worldwide over 120 million dollars to help to fight COVID-19!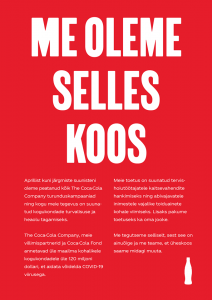 _______________________________________________________________________________
GOOGLE (Charter Gold Member and 2020 Premium Partner)
As the coronavirus outbreak continues to worsen around the world, it's taking a devastating toll on lives and communities. To help address some of these challenges, today we're announcing a new $800+ million commitment to support small- and medium-sized businesses (SMBs), health organizations and governments, and health workers on the frontline of this global pandemic.

Our commitment includes:

$250 million in ad grants to help the World Health Organization (WHO) and more than 100 government agencies globally provide critical information on how to prevent the spread of COVID-19 and other measures to help local communities. This is an increase from our initial $25 million announced last month. In addition, we're providing $20 million in ad grants to community financial institutions and NGOs specifically to run public service announcements on relief funds and other resources for SMBs.
A $200 million investment fund that will support NGOs and financial institutions around the world to help provide small businesses with access to capital. As one example, we're working with the Opportunity Finance Network in the U.S. to help fill gaps in financing for people and communities underserved by mainstream financial institutions. This is in addition to the $15 million in cash grants Google.org is already providing to nonprofits to help bridge these gaps for SMBs.
CLICK HERE TO READ MORE ABOUT GOOGLE'S COMMITMENT TO SMEs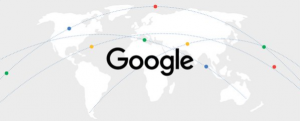 _______________________________________________________________________________
Microsoft HQ (Charter Gold Member and Premium Partner 2020 with the Estonian office)
Microsoft is giving its workers an additional three months of paid parental leave to deal with extended school closures due to the coronavirus outbreak. Parents who work for Microsoft (MSFT) can choose how and when to use the leave — whether it's a three-month stretch or a few days a week — a company spokesperson told CNN Business. The company is calling the program "12-Week Paid Pandemic School and Childcare Closure Leave."

_______________________________________________________________________________
Forum Cinemas (Corporate Member)
Forum Cinemas has supported Foodbank with close to 500kg of food products. Since the movie theatres are closed until further notice, the company decided to donate their snack items to those in need. Forum Cinemas has also initiated a call to action to purchase movie vouchers for those on the frontline. If you would like to gift a voucher to a medical worker, police staff, or others on the frontline, you can do it HERE!

_______________________________________________________________________________
SORAINEN Law Office (Corporate Member)
Sorainen' s core purpose is to grow prosperity in the Baltic States and Belarus by helping clients succeed in business. To support faster recovery of our region from the health and economic crisis caused by the COVID-19 pandemic, we have launched the Shared Mission programme. The programme is dedicated to supporting projects in the Baltics and Belarus that are set up to help solve COVID-19 related issues. We will offer free-of-charge (pro bono) legal and tax services to qualifying organisations, thus effectively distributing EUR 100,000 worth of support.
CLICK HERE to read more!