The AmChams in Europe (ACE) 2021 Best Practice Conference was held in a virtual form from October 13-15, 2021, breaking away from the original plan to be hosted by AmCham Bulgaria due to the Covid-19 restrictions. In light of recent challenges, the community stays more connected than ever before, with more than 60 participants attending the conference.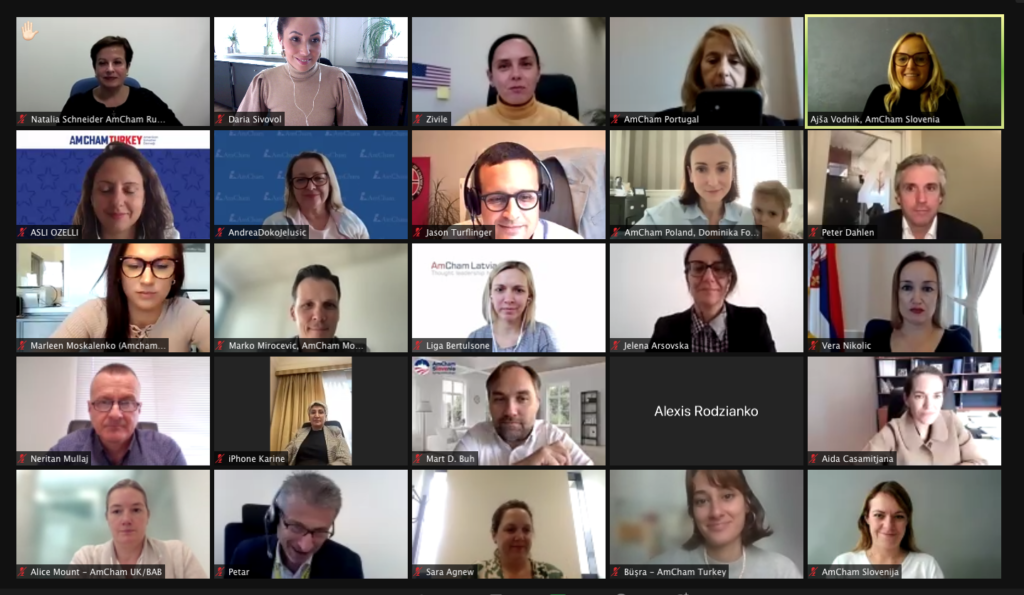 CREATIVE NETWORK AWARD WINNER 2021
The winner of the 2021 Creative Network Award is AmCham Croatia with the project "Boardroom Discussion: Digital Transformation from CEO Perspective". Digital transformation already underlines every strategic decision and is one of the prerequisites for the further growth and development of every company. The Boardroom Discussions program targets CEOs, Board Members, and General Managers of AmCham member companies interested to hear from IT leaders and top management consulting companies as well as peers from different industries about digital transformation trends and operational steps.