On May 9-13, after a 3 year break due to the pandemic, over 30 representatives of the European AmChams gathered in Washington, DC for the Annual Conference and Outreach.
This year's program  in Washington, DC included meetings with the 
U.S. Chamber of Commerce experts on various topics including a meeting with Suzanne Clark, CEO of the Chamber
U.S. Department of Commerce Diane Farrell and regional desk officers
Wendy Sherman, Deputy Secretary of the U.S. Department of State
APCO Leadership 
U.S Congress (Senator for North Carolina Thom Tillis, as well as the New Democrat Coalition)
The Office of Trade Representatives/USTR (Director Mike Rogers), as well as a special reception by the Embassy of Bulgaria in honor of "Transatlantic Values"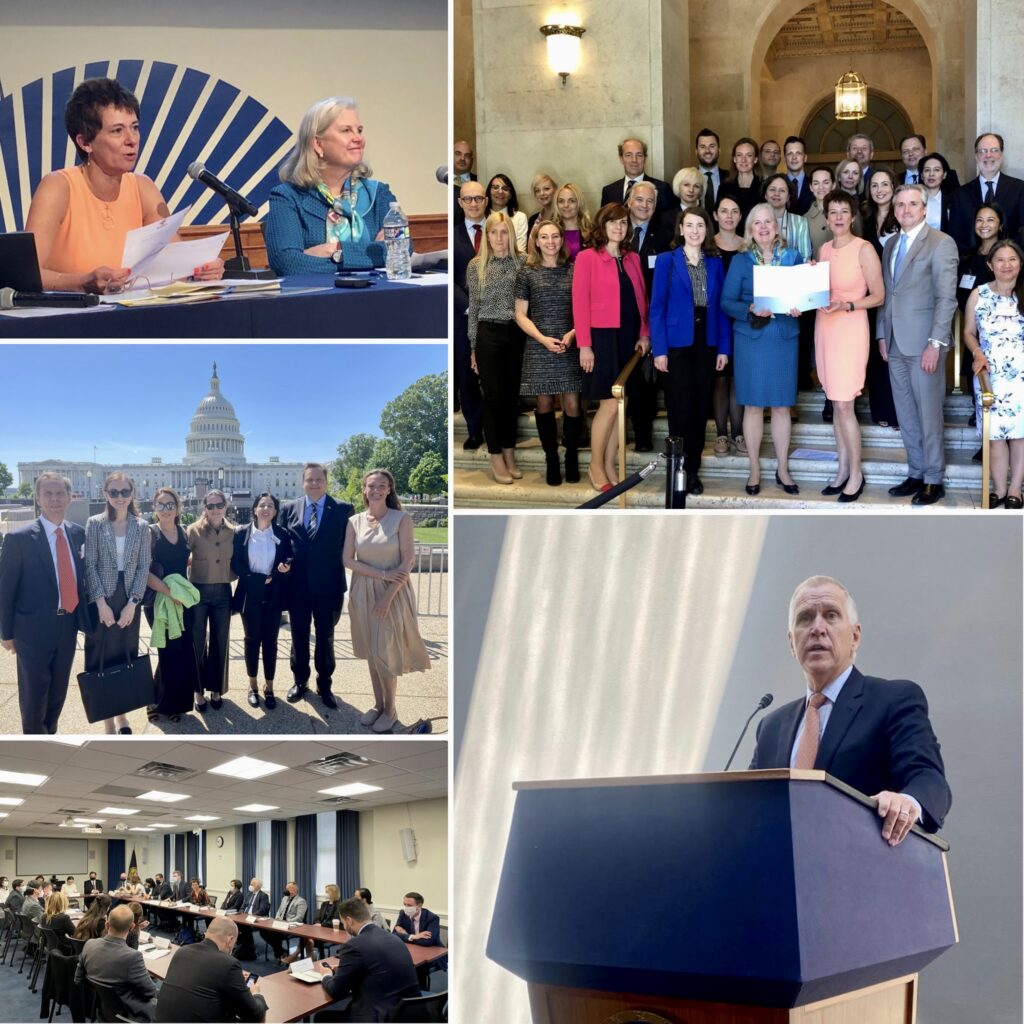 The second part of the program featured an outreach trip to Raleigh, North Carolina where the delegation attended
Networking breakfast at the NC Governor's Mansion with the President of Bandwidth Marina Carreker and NC state leadership
NC State University meeting with Adrian Percy
SAS Institute campus visit and meeting with the SAS CEO 
Duke University visit and Mike Schoenfeld, VP Community Affairs, Government Relations
Networking Reception with business leaders on top of the new Eastman Tower
NC Biotechnology Center meetings with the representatives from Wake Tech and the Novo Nordisk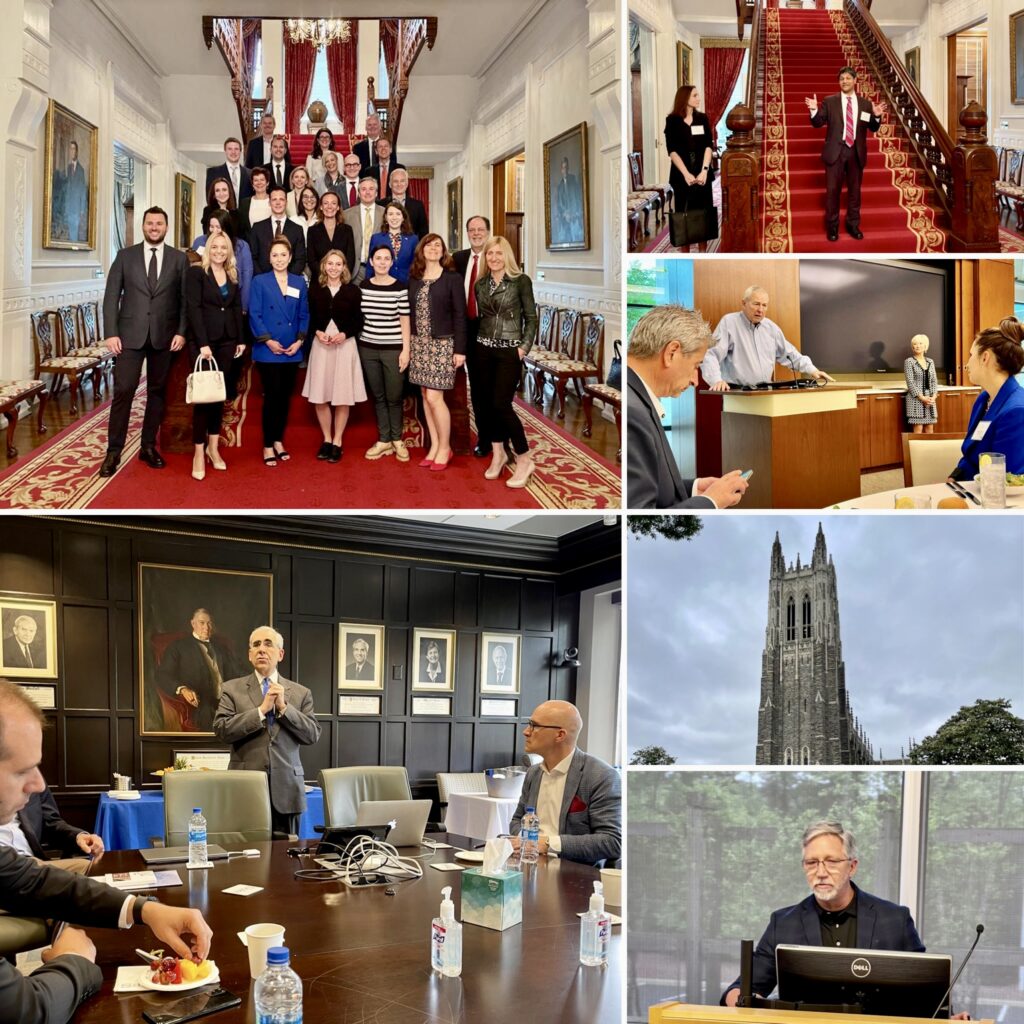 _________________________________________
AmChams in Europe Annual Conferences are a great platform for sharing best practices, information exchange, building connections between the European AmCham executives and insights into the U.S. current political and economic developments and priorities.
The conference was attended by the AmCham Estonia CEO Daria Sivovol who is currently serving on the Executive Committee of the AmChams in Europe Association.
More about AmChams in Europe can be found here: www.amchamsineurope.org