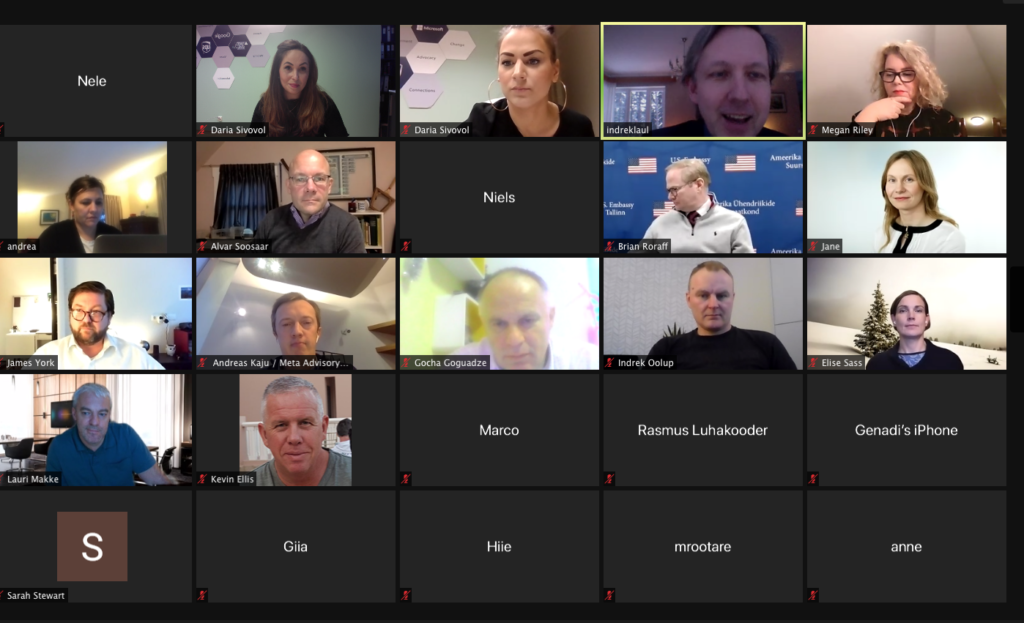 On January 14, over 50 AmCham members and partners have joined the online Year Kick-Off Event that was designed slightly differently this time to offer the maximum level of engagement and interaction to all participating members.
After the main session, that featured a special opening message from the chamber president Dr. Indrek Laul and the Chamber Plans & Updates from the CEO Daria Sivovol, all members have split up into 4 different networking groups and discussion session upon their choice.
The following discussion topics have been offered this time:
Doing Business in the USA During the Covid-19 Times (moderators: James York, EAS and Alvar Soosaar, MFA)
Managing Others Remotely and Navigating SME's (moderators: Megan Riley, MLR Strategies and Carl Pucci)
Advocacy Topics for 2021 (moderator: Andreas Kaju, META Advisory)
Q&A with the Embassy Team (moderators: Andrea Lindgren and Sarah Stewart, U.S. Embassy Tallinn)
We would like to thank all members who have joined our Kick Off event, as well as the moderators for their leadership.
A special Thank You goes to our partners: U.S. Embassy Tallinn, EAS and MFA.