CLICK HERE TO VIEW ALL THE REGISTERED PARTICIPANTS
TICKETS:
AmCham members: €65/person
Corporate Table: €500 (8 persons)
Premium Partners: free of charge
EVENT KEYNOTE SPEAKERS: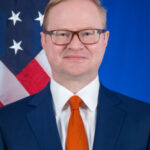 Brian Roraff joined the U.S. Embassy in Tallinn as Chargé d'Affaires in July 2019.  He arrived from Washington where he worked at the Department of State as the Deputy Director of the Office of Eastern European Affairs, the office responsible for U.S. policy on Ukraine, Moldova, and Belarus.  Prior to that assignment, he served as a Foreign Policy Fellow in the United States Senate and as a Special Assistant to the Under Secretary of State for Arms Control and International Security.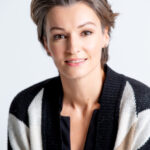 Yoko Alender – architect, city planner and politician. Member of the Estonian Parliament the Riigikogu since 2015, re-elected in 2019, elected to Tallinn city council in 2013 and 2017. Member of the Estonian Reform Party, Chairman of the Environment Committee .Yoko has worked in the field of architecture, city-planning, cultural management and politics. She has four children, is educated as a yoga teacher and also runs the parliamentary group for mindfulness in the Estonian parliament.
LIVE MUSIC PERFORMANCE BY SANDRA HIIE