Interview with Oleg Shvaikovsky, Member of the Management Board
Q: Oleg, Nortal definitely stands out amongst other Estonian-based companies for keeping the ownership, and buying it back, if necessary, like in 2004 and 2008. Also, it stands out for acquiring other international businesses (in 2011, 2016 and 2018, for instance), vs looking for an exit. What would you say is the company's strongest feature that gives the management the feel of certainty for making such strategic decisions?
A: In our business, the company is as strong as are its people – employees and management both. I personally and the management of the company believes in Nortal's people. Equally important for sustainability of business and its continuous growth are the shared values and culture. We are an entrepreneurship-centric company – this means ambitious and driven, but this also means we believe in flat structure, every one of us getting our hands 'dirty' and taking responsibility for our work. We do not compromise on quality – the bar is equally high for ourselves, our colleagues and company in general.
Q: As we all know, Nortal is successfully operating in many countries around the world, including the USA. In the US, you have chosen Seattle Area, WA as your point of entry. Why Washington state? And what has been your experience with entering this highly competitive market so far?
A: As with many similar cases – great things happen when the stars align. So, it really was a combination of chance and strategic work. Our story in US started a few years before we opened our office in Seattle in 2017. We started working for one of the biggest telecom operators in US via our partner ElasticPath. Hard work of our team paid off and through growing in that client account and becoming direct vendor, we started to look more seriously in opening an office in Seattle and crafting plans for Nortal in US. Seattle was an obvious choice for us, being one of top three tech hubs in US, where also a lot of our clients and partners like Google, Amazon and Microsoft are present. At the same time, it is a very competitive market – both from business as well as employer perspective. However, I like to look at it from positive angle – more competition means more challenges, setting the bar higher and higher, always improving. I love that.
In fact, we are now looking into additional locations for our next US offices. Our North American hub will continue to be Seattle, but we are already considering opening new representation offices elsewhere in the US or Canada also.
Q: GDPR has been a huge topic since the new legislation has been announced. Nortal handles an enormous amount of different data. What is the company's take on this regulation? Was that such a necessary and inevitable move that you would fully support, or you would rather say that it is over-regulated and discourages innovation in Europe?
A: Actually no – I do not think it is over-regulating or discouraging innovation. On the contrary, it sets a framework that is highly important. I can see that US, specifically California for instance, is starting to adopt similar laws to GDPR and I estimate that sooner or later nationwide action will most likely be taken to regulate the field. Europe simply was one step ahead in realizing that this is an area that needs to be regulated and cannot be left to so to say free market. I would say the same trend is elsewhere in the world as well and Europe has set an example globally.
Q: What do you think is currently the biggest digital challenge of Estonia? What are the missing pieces from becoming a seamless digital society that Nortal is striving for?
A: Estonia has accumulated a lot of interesting information, statistics, data that characterizes trends – in today's information age data is greatest resource. Next biggest challenge for Estonia that I see is how to build on the foundation of that accumulated data and knowledge to develop data-driven state, organizations and leadership. Though very important and interesting steps have been made now by Tax Authority and Social Insurance Board – the predictive services are an important next step in Estonia becoming a truly seamless digital society.
Q: What's next for Nortal? Where do you see the company in 5 years?
A: We are working in domain, where change happens so fast that if somebody were to say they know what happens in two or three years even, they most likely would be lying. However, what does not change – I hope and trust – are the values the company is built on. So I truly believe we will have the same values, ambition and drive also in 5 years.
Q: Has AmCham network been helpful to Nortal and if so, how has your membership benefited your company?
A: Absolutely – AmCham is very useful and helpful organization, creating a platform for likeminded people and companies, entrepreneurs with same or similar interests to network and find opportunities for synergy.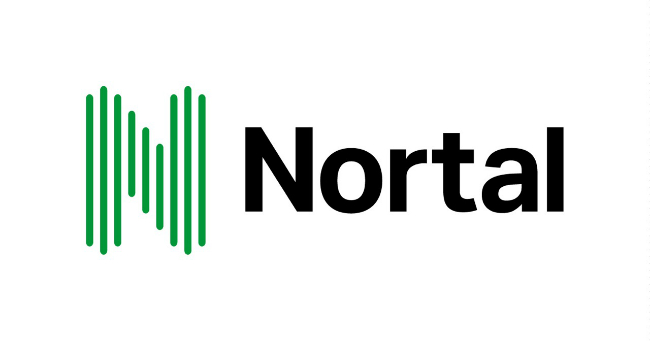 ABOUT NORTAL:
Nortal is a multinational strategic change and technology company. Combining the unique experience of transforming Estonia into a digital leader and creating change in businesses with a strategic approach and data-driven technology, our vision is to build a seamless society. Nortal is present in 10 countries and employs over 850 specialists who carry out high-impact projects across Europe, the Middle East, Africa, and North America.
Revenue: 66.8 million EUR (2018)
Founded: 2000
Number of employees: 850+
Headquarters: Tallinn
Subsidiaries: in Finland, Sweden, Lithuania, Serbia, Germany, the GCC region and US.