My Dream Day Foundation invites you to support their activities and those in need by purchasing some very special cards, created by one of the My Dream Foundations' kids, Katerina Runina, who is currently battling kidney disease.
For almost a year, My Dream Day Foundation has been able to support Katerina's art studies which have offered a lot of motivation and mental strength for the child to keep chasing her dreams and to be able to forget, time to time, about her health condition.
There are two different cards: the Dog and the Sleigh Ride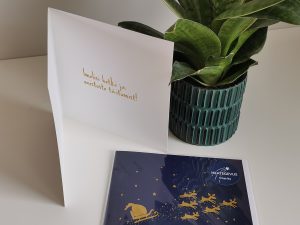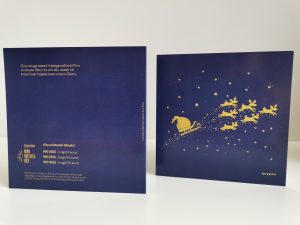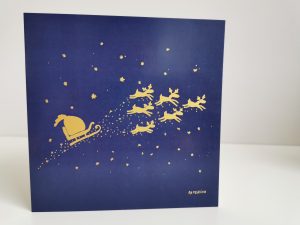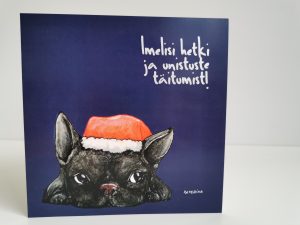 The cards are two-sided and square-shaped: 15 x 15 cm. All cards come with the white envelope, and both cards include the Merry Christmas message in Estonian: "Ilusaid hetki ja unistuste täitumist!" The card with the dog image is empty inside. The price per piece is 2.5 EUR.
If you order over 100 pieces, we can print a different message inside (in different languages) and also add a logo. In that case, we will also specify the price of the order. In case of a bigger order, the e-card possibility is also available!
If you will have any further questions or would like to place the order, please contact :
Kristiina Gabor-Mägi, the CEO of My Dream Day Foundation
+372 52 879 89 , kristiina@minuunistustepaev.ee