Over 60 AmCham members voted in the AmCham Annual General Meeting 2023 that took place on May 3, 2023 at the Hilton Tallinn Park Hotel.
We sincerely thank all members for their active participation in the elections and  responsible voting!
At the meeting, all participants had a chance to review the accounts, approve the Annual Report 2022, name its board, and set goals to build on the successes of 2022.
The meeting was chaired by Indrek Laul, AmCham President and the owner of the Estonia Piano Factory. Meeting Secretary – Sander Kärson, TGS Baltics.
This year we had 7 excellent candidates for the board elections but only 6 seats. We thank every single candidate for running in the elections and for being so invested in the organisation's future. We are thrilled to announce that the Annual Report 2022 has been approved unanimously by all participants and  the following 6 candidates have been elected to the AmCham Board for the 2023-2025 term:
1) Niels Hollender, Nordisk Consultin Group
2) Carl Pucci, EO59
3) Hanno Püttsepp, AstraZeneca
4) Hannes Reinula, Eastman Specialties
5) Kai Tammist, Philip Morris Estonia
6) Ivo Vaks, Microsoft
Congratulations to the new board members and we look forward to having you on the steering team of the chamber!
AMCHAM MEMBER LUNCHEON 2023
Following the AGM, over 60 AmCham members got to enjoy the annual member speaker luncheon. This time, our keynote speaker was the U.S. Ambassador to Estonia George P. Kent.
Ambassador Kent has arrived to Estonia in the beginning of this year.During his speech, Ambassador Kent covered a lot of different topics including the U.S. policy priorities, bilateral relations and trade, the current geopolitical situation, the Russian War in Ukraine, the current view on China, and many others. 
After the keynote address, Ambassador Kent and the AmCham CEO Daria Sivovol recognized the outgoing board members whose terms expired this year.
They have made an invaluable contribution to the organisation's development, growth and stability during the past years:
1) Indrek Laul, AmCham President, Estonia Piano Factory
2) Michael Burich, AmCham Treasurer, Synctuition
3) Nele Normak, AmCham Board Member-at-Large, Coca-Cola Baltics
4) Konstantin Rebrov, AmCham Board Member-at-Large, Chemi Pharm
5) Anneli Truhanov, AmCham Board Member-at-Large, Pfizer
With a special Thank You to the AmCham Board of Directors 2022-2023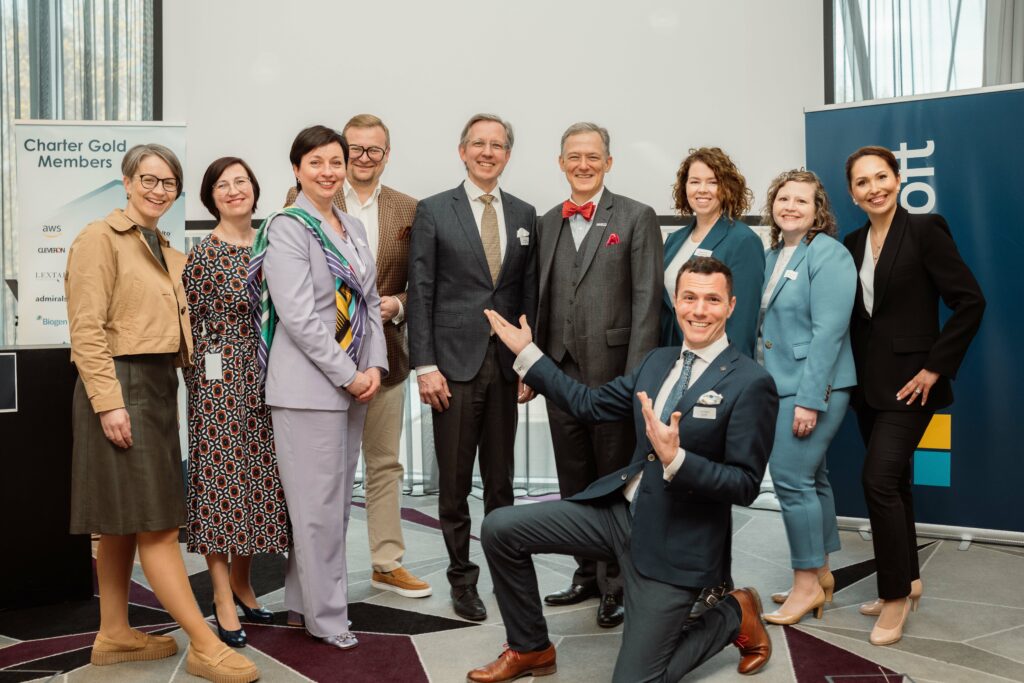 We look forward to the continued success of the chamber and many projects in the pipeline!
-Your AmCham Team