"One of the defining issues of our time is the relationship between labor and technology. The application of the latter is accelerating in the workplace and expanding from routine tasks to complex, cognitive activities that require a high degree of skill and judgment. As new digitally-enabled automation and artificial intelligence (AI) play a growing role, there is rising concern over the possible impact on employment, and that the pattern of the past, which saw new jobs created in place of those made obsolete, may be set to change."
McKinsey&Company., Digitally-enabled automation and artificial intelligence: Shaping the future of work in Europe's digital front-runners, October 2017. 
This year's Transatlantic Business Conference focused on one of the hottest topics being actively discussed on both sides of the Atlantic  – "The Future of Work". The conference brought together such frontrunners and thought-leaders as McKinsey & Company, GOOGLE, Steelcase, Bolt, Jobbatical, Archibus, Cleveron, as well as the Ministry of Finance of Estonia.
More about the Transatlantic Conference 2019-Keynote Speakers
More about the TBC 2019 – Panelists
The conference ended with the Transatlantic Business Awards Ceremony 2019 as the 3 awards have been presented to the following winners: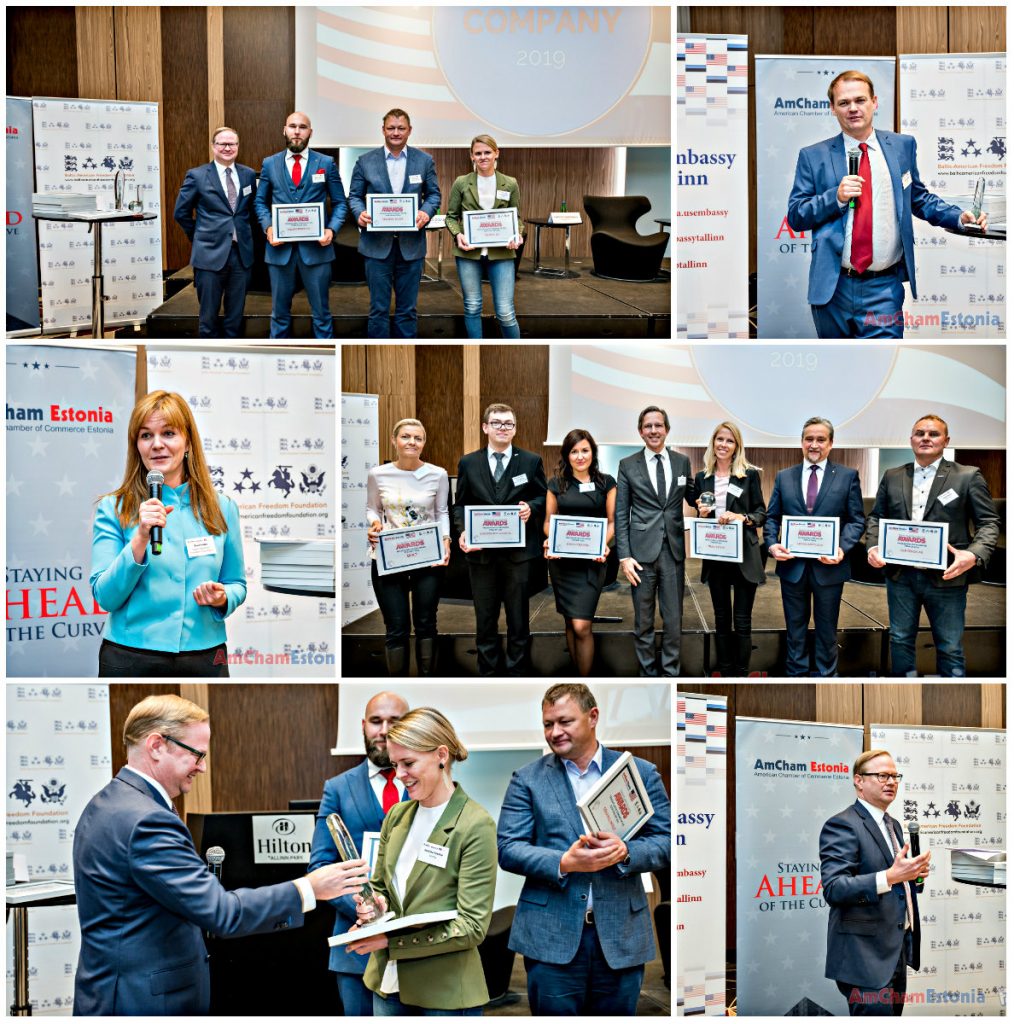 Transatlantic Company of the Year: Nortal AS
Transatlantic Promoter of the Year: Renee Meriste
Melissa Wells CSR Award: Telia Eesti AS
CLICK HERE to read more about the awards and 2019 winners.
Event photos by Sergei Krasii, FotkiAgency for AmCham Estonia ©