Our Charter Gold member Coca-Cola HBC was awarded a gold level badge as the most sustainable enterprise of Estonia in 2022. We could not be more proud!!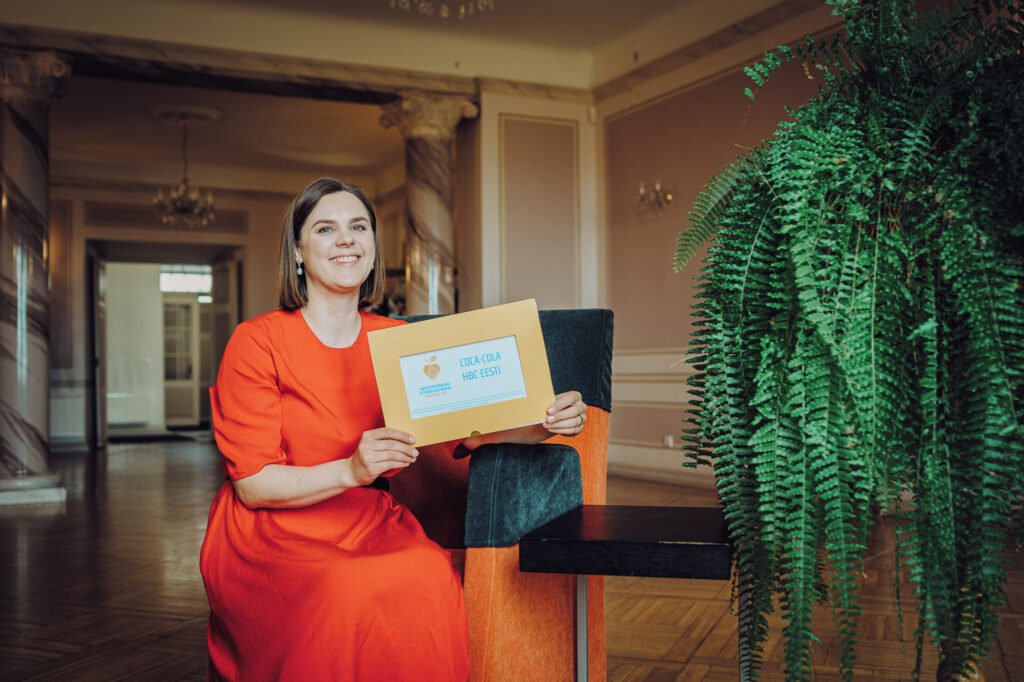 The Gold level label represents the example and direction of responsible entrepreneurship, which has systematically integrated the relevant principles into their core business activities and contributes to the spread of responsible entrepreneurship both in their supply chain and in society at large.
Coca-Cola HBC Estonia actively contributes to reducing its impact on the environment. This includes participation in the Estonian packaging deposit system and through environmental protection projects launched by the company, such as the "World Without Waste" initiative and CO2 gas reduction measures. Company's goal is to reduce environmental impact and the use of natural resources, as well as contribute to the preservation of biodiversity throughout our supply chain. In this way Coca-Cola HBC implements its "Mission Sustainability 2025" and NetZero by 2040 action plan.
Coca-Cola HBC Estonia actively contributes to society through creating jobs for the local population and social responsibility projects. In 2021, Coca-Cola HBC supported Estonian community projects with its products and voluntary contributions from its employees. In 2021 the company was awarded by the Estonian Ministry of Social Affairs the Silver badge of honor as the most family-friendly company in Estonia.
In 2021, the annual Youth Empowerment event series for students and teachers took place in hybrid form, which is part of the socially responsible entrepreneurship program of Coca-Cola HBC Estonia. In addition, a series of charitable events were held for families with children.
"It is a great recognition and encouragement for us motivating us to go forward with our sustainability activities and contributing to the community, employees development, as well biodiversity and natural environment action plan", – commented Coca-Cola HBC Estonia public affairs and sustainability manager Darja Saar. 
____________________________________________________________________
Every year CSR Estonia recognizes companies who have regarded sustainable business  values, in collaboration with experts from organizations: Estonian Business School, Enterprise Estonia, Ministry of Justice, Labour Inspectorate, Ministry of Economic Affairs and Communications, MTÜ Mondo, Estonian Human Resource Management Association PARE, Diversity Charter.
Recognition with the accompanying certificate and label does not mean prominence only on a local level. VEF is a part of an international network, thanks to which the responsible values are becoming a business-standard.
In 2021 Coca-Cola HBC Estonia was awarded by silver badge.